The Department of Civil Engineering had its humble beginning in the year 2009. Since then, the department has been flourishing and currently has student strength of with the sanctioned intake increasing consistently and   teaching and non-teaching staff members, a perfect blend of youth and experience and a wonderful work ambience that ensures effective functioning of the department. The department has been functioning with a motive of determined vision and mission, to discipline and educate students who will go on to become nation building engineers and fulfill the requirements in all aspects of Civil Engineering industry.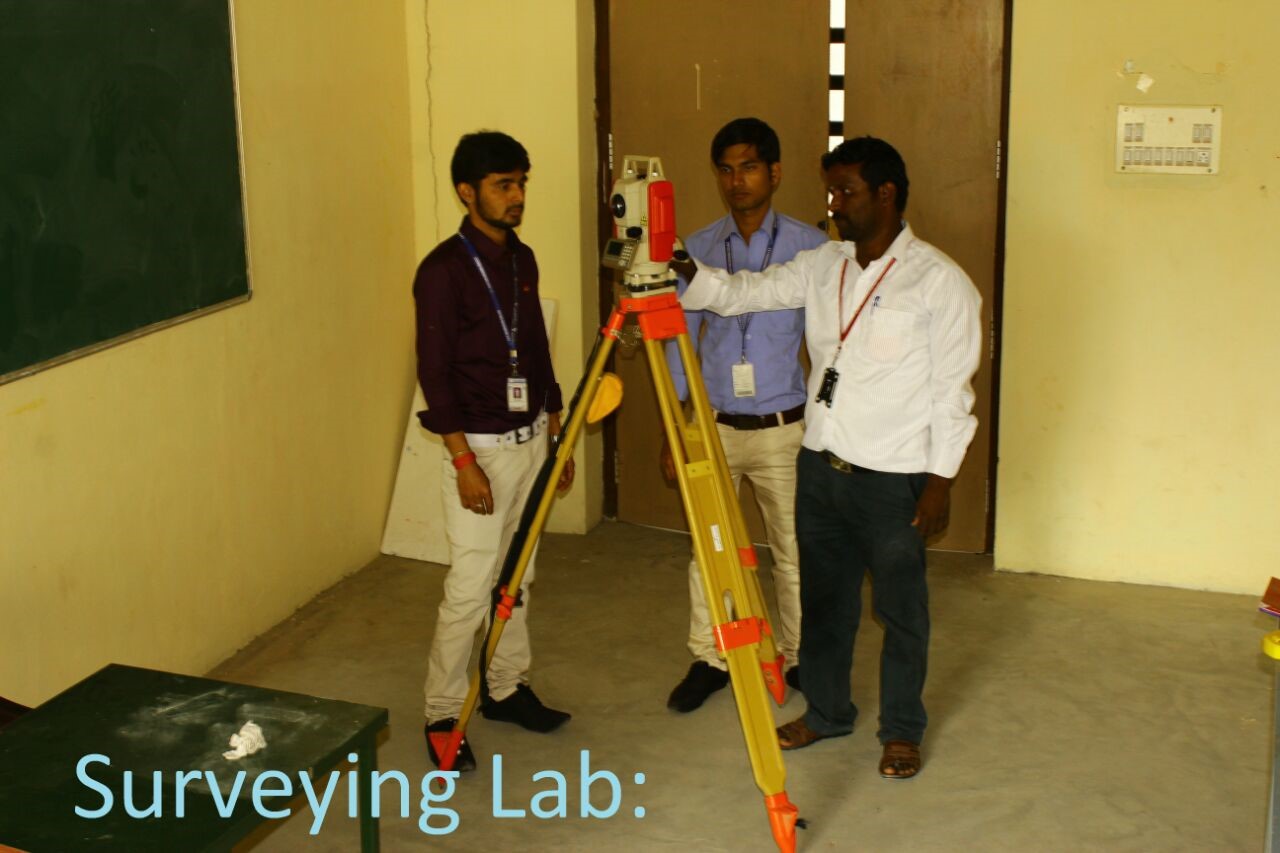 To develop the students of rural background with state- of- art technology in Civil Engineering in such a way that they serve for the enhancement of national infrastructure with international standards.
To furnish quality education through innovation in teaching and learning practices meeting the global standards.
To enrich the department to excel in the proper areas of civil engineering research.
To inculcate knowledge based consultancy services to the community in all streams of civil engineering.
 Basic Mathematics and Science : Apply the knowledge of engineering and basic ideas to identify and solve problems related to the needs of the social environment.
Employability and advanced education : Succeed as professionals pertaining to research, advanced education and to execute a project with ethics related to civil engineering.
Higher Studies using advanced tools : Update knowledge through continuous education using of advanced tools, values and issues related to the environment and sustainability among the society.
Accreditation by ABET or other recognized accreditation bodies: Accreditation is a recognition of academic quality and can increase the value of degrees awarded by the department. Accreditation bodies such as ABET (Accreditation Board for Engineering and Technology) set standards for academic programs in engineering and technology.

Increase in student enrollment and graduation rates: A growing number of students and increasing graduation rates can be a milestone for a Civil Engineering department. This can demonstrate that the department is providing quality education and that there is a demand for its programs.

Development and implementation of new programs or courses: Developing and implementing new programs or courses can help keep the curriculum current and relevant. This can also attract new students and provide them with more diverse educational opportunities.